Trying to find and figure the best way to decorate the first impression of your home? Here are a couple ideas depending on your style, check them out!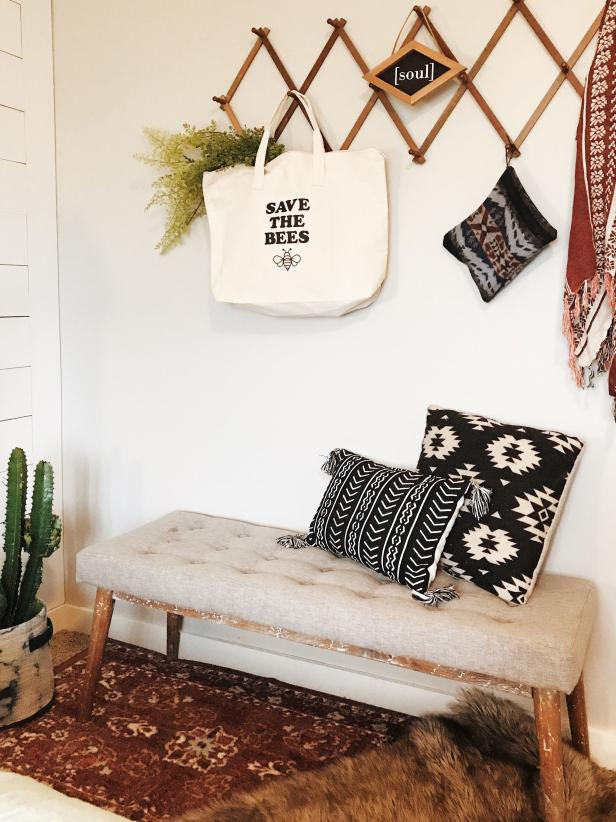 Photo By: Northwood Supply
Curated Catchall – Curate a corner right in the foyer in order to successfully set the mood for the rest of your interior. Rather than opting for an expected console, switch things up by creating a cozy little nook that doubles as the perfect spot to store your on-the-go essentials. An upholstered bench placed on top of layered rugs will transform even the smallest entry into a swoon-worthy space.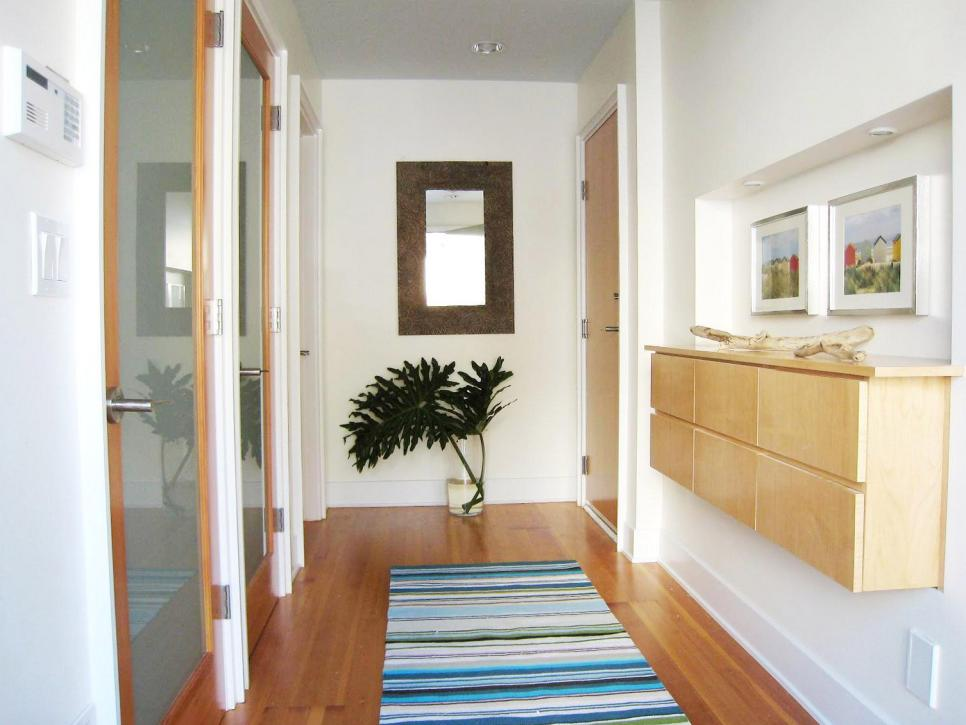 Photo By: Pintrest
Floating Console – If you're tight on space, but in desperate need of some extra storage, a floating option just be just what you're looking for. Avoid overcrowding in your foyer by clearing your floors and taking the furniture to the walls instead. Whether it's a console or cabinets that have been installed at mid-wall level, they'll make any entry look thoughtfully designed. Stash all of those essentials right in the drawers and utilize its surface to show off a collection of decorative accents. If the area feels a bit drab, throw a brightly hued rug down to add a fun pop of color.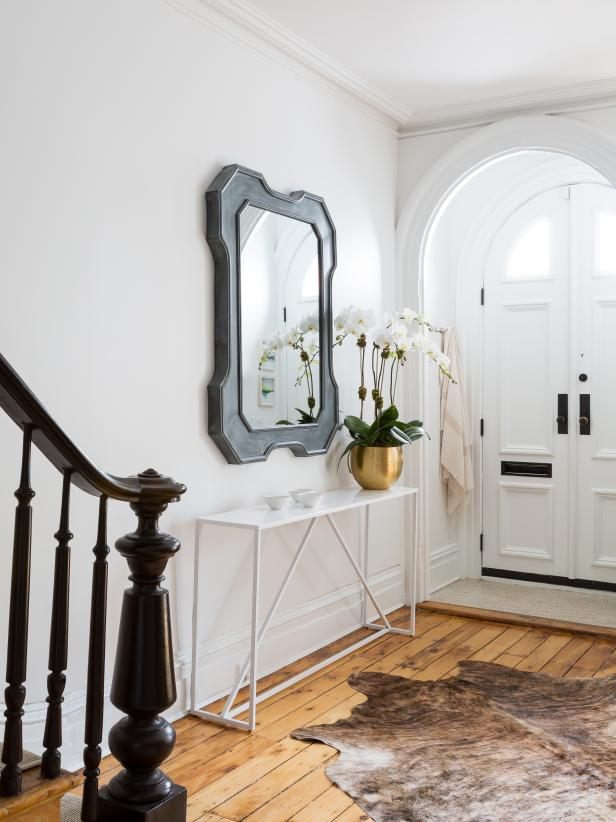 Photo By: Ball & Albanese
Added Textiles – A good rug has the power to completely transform just about any room. From the kitchen to the hallways, textiles will elevate the overall style of your interior in one easy step. Take a risk by laying down an option that may not traditionally be kept in this area of the home, like this statement animal hide. While you may more often see something like this on display in a living space or at the foot of a bed, it's perfectly suited to an entryway too.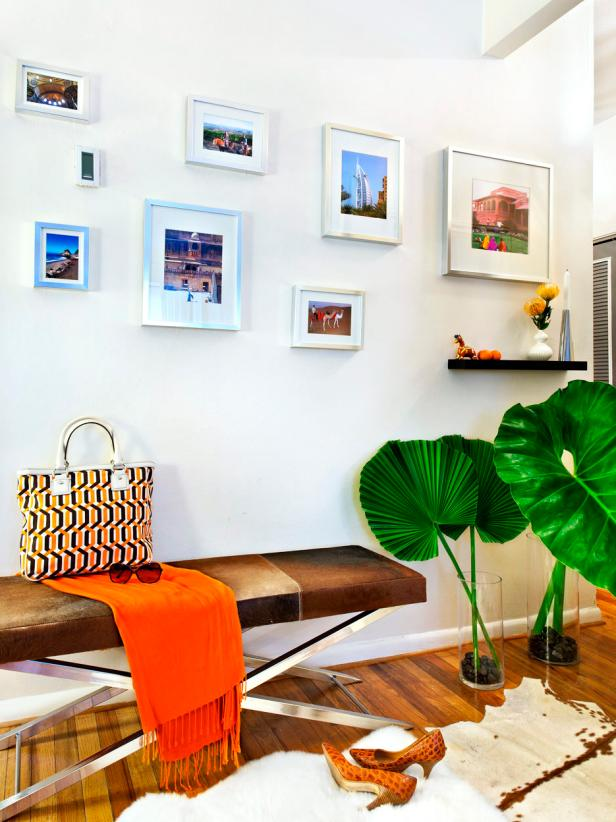 Photo By: Pintrest
High-Style Wall – Gallery walls shouldn't be reserved for the space above your sofa, and this entry proves just that. Incorporate some prints, paintings and photographs from your collection for an unexpected statement piece right by your door. Create a cohesive wall by arranging your framed favorites or simply highlight one or two larger pieces. Let your art be the star of the show, but use the floors to add even more style. Benches, accessories on display and a few plants will do wonders for your already flawless foyer.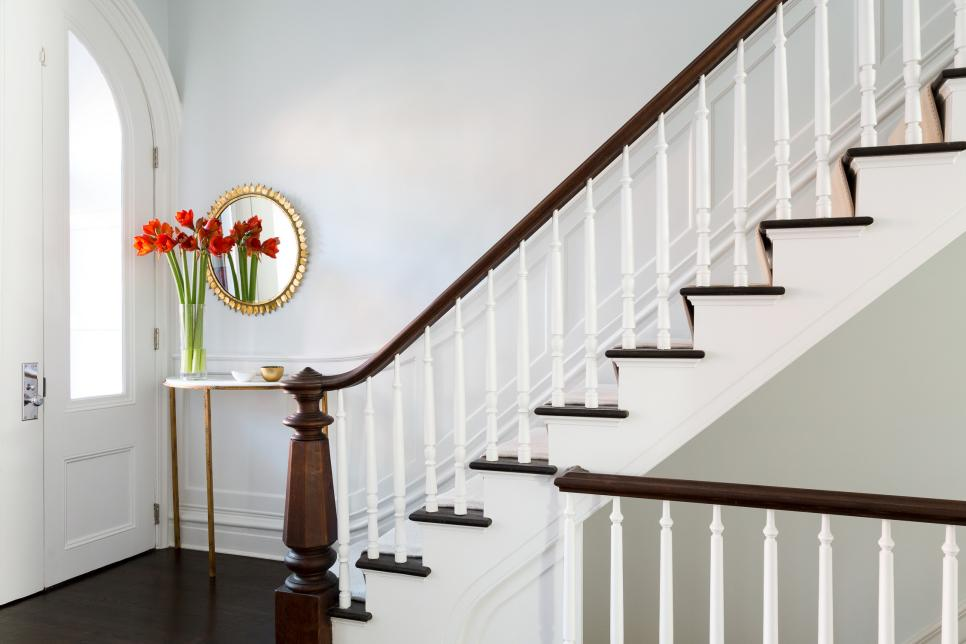 Photo By: Ball & Albanese
Minimalist Style – For a perfectly minimalist look, skip bulky furniture and bring in something that may technically be small, but is still big in style. If having storage isn't a necessity for your foyer, a simple surface is all you need to add some flair. While this piece serves as an ideal spot on which to keep your keys or a pair of sunglasses, it's best to avoid clutter in order to keep this sophisticated setup looking polished. A vase with fresh flowers and a mirror with a metallic frame pair perfectly to create a focal point that wows.
Article from HGTV.